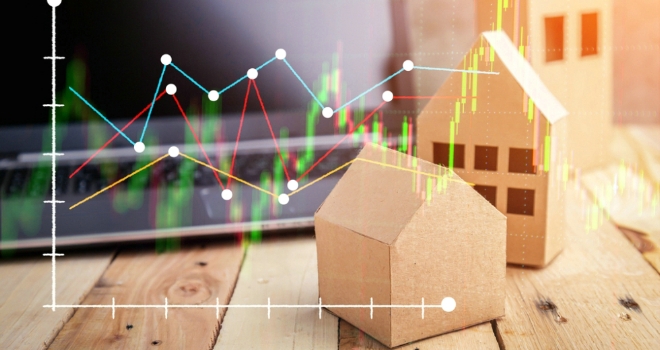 The latest data and analysis from Your Move has shown that, on average, house prices in England and Wales fell fractionaly (0.4%) during the course of last year. This was the first time an annual fall had been recorded since March 2012.
Your Move reported that continuing falls in London prices, as well as a more recent drop in prices across the South East and the North East, contributed the decline in annual growth. Excluding London and the South East, annual prices rose by 2.3%.
London recorded a 4.3% annual fall which is the largest seen since August 2009.
Outside of London, nearly three quarters of England and Wales' 108 unitary authorities were still recording annual price rises in December.
On a monthly basis,  prices actually edged up in January – the first time they have done so following several months of declines, increasing by 0.2% to leave the average house in England and Wales worth £301,477.
When it comes to transactions, sales across local authorities in Q4 2017 were up 4% on the same period a year ago, with semi-detached sales up 5%, detached and terraced sales up 4%, and sales of flats down 1%, reflecting the significant decline in buy-to-let activity.
Oliver Blake, Managing Director of Your Move and Reeds Rains estate agents, said: "The slowdown in London can now also be seen in the South East and North East. Time will tell if the rest of England and Wales remains resilient, but the increase in January will be seen by many as positive news and an indication of continued demand.
And, with the focus on supporting those entering the property market – including the abolishment of stamp duty for first time buyers – we may see more movement in the market which should bring benefits for all."