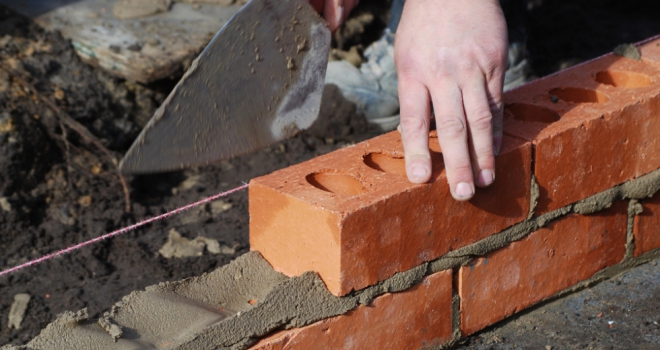 Housebuilder, Persimmon, has revealed that its profits hit the £1bn mark during its year to December 31 2018.
According to the firm, during 2018 pre-tax profits were up 13% and hit £1.091bn when compared to the previous year, with a 13% increase in operating profits to £1.083bn. Revenue lifted 4% to £3.74 billion.
The firm's legal completions grew 3% to 16,449, with the average selling price rising 1% to £215,563. Persimmon saw "strong performances" across all its geographical markets, it said.
It achieved 0.70 of a sale per week against 2017's 0.72, "reflecting the resilient trading conditions seen in 2018," it said.
Across the UK, Persimmon opened 180 new sales outlets, down on last year's 200.
Persimmon's current total forward sales, including legal completions taken so far this year, stand at £2.02 billion against the previous year's £2.03 billion. The business expects to deliver a similar number of legal completions during 2019 as in 2018, it said.
During the first eight weeks of 2019, Persimmon's average private sales rate per site was 4% lower than the previous year. This was due to Brexit uncertainty, "record sales in the same weeks last year" and a range of new customer service initiatives Persimmon implemented in late 2018, it said.
Dave Jenkinson has been appointed the company's new group ceo, following the departure of Jeff Fairburn at the end of last year after distractions caused by remuneration from Persimmon's 2012 LTIP (long term incentive plan) scheme. Jenkinson became interim group ceo on January 1. He has served 22 years with the company in various roles, most recently as group md.
On its long term strategy and capital return plan, Persimmon said: "Dave Jenkinson and the board will continue to assess the availability of surplus capital whilst recognising the heightened risks regarding the future performance of the UK economy resulting from the UK's exit from the EU."
Jenkinson said: "Our results for 2018 reflect our successful focus on offering attractively priced new homes primarily to the first time buyer and first time mover markets, where housing need is greatest.
Whilst the sales outlook remains subject to a degree of uncertainty at the start of any financial year, at this point the group's sales are in line with management's expectations."