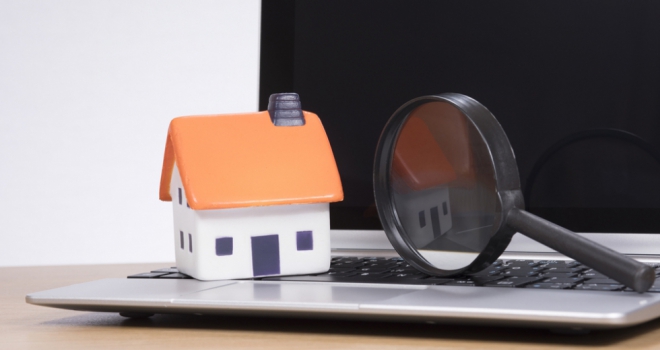 Humans have always sought their own corner in the world to call home. Fast forward to 2018 and our criteria for the perfect place to live may have changed, but the struggles remain.
Instead of running from predators and scoping out the nearest watering hole, millions of renters contend with rising costs, shoebox living and an uncertain future.
Despite the impact technology has had across many sectors, it has been noticeably absent in the rental industry, leaving time-consuming processes that could easily be automated to stretched letting agents. It's time to combine the efficiency of technology with the expertise of great people.
The rise of Generation Rent
95 percent of people start their property search online. Property platforms like Zoopla, Rightmove, OnTheMarket and Prime Location have made it easy for the so-called 'Generation Rent' to find properties. Prospective tenants scope out potential homes and book viewings, but that's where the simplicity ends. Letting agents step in, and instead of making the most of their expertise and customer service, their time is spent filing papers that could be automated.
Paper-based systems and human error can lead to difficulties, and once a tenant has moved in, reporting maintenance issues can be long and drawn-out – with limited accountability if anything goes wrong. Everything has been simplified thanks to technology, particularly apps, and that's what Generation Rent has become accustomed to.
Simplicity to the rescue
That's where technology can step in. Most of us have used Airbnb, Booking.com and similar websites to book a fuss-free city break, making it simple for renters and holidaymakers to choose, pay and communicate throughout the process. For 10 years people have enjoyed this easy to manage system, and yet the UK rental market has been slow to take up a similar method. Until now.
Proptech has burst on to the scene, creating the possibility for next generation letting agents like Accommodation.co.uk to automate the back end of renting to streamline processes. This will make renting more efficient for property managers and much more simple for tenants.
Tenants can be onboarded – including setting up deposits, referencing, setting up rental payments and singing a tenancy agreement – easily and automatically, saving paperwork, scope for human error and most importantly, saving time that can be used to create a better experience for renters.
Unusually, at Accommodation.co.uk we've chosen to build in an online chat function to enable property managers and tenants to communicate efficiently. It's also an effective way to report and manage maintenance issues as we've built in accountability within the design to ensure issues are dealt with on time. This creates transparency in the process, so prospective tenants can see how quickly a landlord replies to maintenance issues as this is all tracked within the platform.
People power
While tech is great, it's people that have the power. That is, if their time-consuming jobs are streamlined by an automated backend.
For Accommodation.co.uk, tech is the catalyst for creating a better renting experience for everyone. We've blended the best elements of a high street letting agent and proptech platforms to create a next generation lettings agency that enables our Local Letting Experts and Community Managers to dedicate their local knowledge to tenants and landlords, while providing high level of standards and care on the ground – enabling them to focus on the important stuff.
No longer are teams of experts spending time filing paperwork, but instead they are in the community and on hand to support property managers and tenants and bringing a human touch where it's needed.
A network of Community Managers will help with viewings and the check in and check out process, while knowledgeable Local Letting Experts know their area and the law inside out to support landlords from start to finish. They're the cornerstone of the next generation of letting agents, providing the best possible experience from start to finish.
This gives landlords the peace of mind that they have a dedicated, trustworthy and professional team to advise and support tenants and themselves.
The best of both
While technology has come a long way to make our lives easier, the answer to a dynamic and often complex industry like renting is bringing people back into the mix in a cost and time effective way. By making the most of digitisation, experts are freed up to make the most of their in-depth knowledge and customer service so landlords and tenants are given the best possible renting experience.
Reinventing the wheel never looked so good.