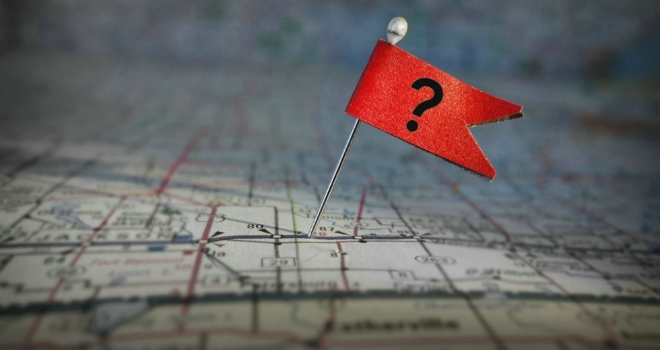 Buying in London is a great deal more relaxed than it once was. Sara Ransom of Stacks Property Search, offers her advice for 'shrewd London buys' in 2019
Sara says: "Back in 2007, long queues were forming for anything faintly desirable; these days the buyer is in control, and the process is a walk in the park by comparison.
The domestic market is ticking over, prices have been gently sliding since 2014, and there are great deals to be done. But the fact remains that by most people's standards London prices still make the eyes water, so buyers need to make smart choices to get the best value for money.
To get the best deals buyers should seek out over-supply and dispense with old perceptions. Some areas that were once out of reach have returned to more sensible levels, while others have seen less in the way of price drops. As always, extensive research is the key to shrewd buying.
The big developments in Battersea and Kings Cross have large quantities of stock, and saturation of supply brings with it attractive pricing, or at least the opportunity for hard bargaining.
Young professionals looking for fun hip areas will find Shad Thames and Borough are more affordable than they were when they first emerged as the places to be, and emerging areas such as Elephant and Castle offer excellent value. By contrast, Hoxton and Shoreditch have retained their values and look less affordable.
Families who in the past have bypassed Fulham and headed to Clapham and beyond will find that Fulham prices have taken a big hit, while prices in Clapham South and Balham have been more robust. Hampstead and Notting Hill prices have seen rapid cooling with some high-profile examples of massive price reductions, while Maida Vale and Little Venice have stayed a little warmer.
Finally, my top picks for shrewd buyers in 2019 are Tooting, Acton and Kings Cross.
Acton, situated to the west of Chiswick, has been enjoying much focus in recent years and is attractive to families and young first time buyers alike. With the opening of Crossrail now within sight it may well experience a small up lift in prices too, but for now prices are around 15% cheaper than in neighbouring Chiswick.
Acton offers lovely terraced Victorian houses from £1m and converted flats ranging from £450,000, 15% cheaper than Chiswick which is quarter of a mile up the road.
Kings Cross, with its international links via St Pancras, has transformed beyond recognition through massive redevelopment including the now iconic Gasholders development and new shopping area. A new residential release is imminent, so off-plan buying in this area could be shrewd move.
Tooting is a family neighbourhood with plenty of shopping and restaurant options, surrounded by large green spaces such as Tooting common yet with a direct commute on the Northern Line into the city. The lovely Victorian and Edwardian houses with fair sized gardens are 10% – 15% cheaper than in Balham which is just one tube stop to the north.
What to buy:
Sara comments: "Developers are introducing interesting communal elements into their spaces. It makes sense to pay a bit more for an apartment in a development that has extras that are valuable to you. Some have communal work spaces that for the self-employed, or occasional working-from-home can be a godsend. Take your laptop, grab a desk, and 'go to work', keeping your apartment free of office vibes. Or for families with young children, an integral creche is a godsend.
Gasholders in Kings Cross is a mouth-watering example of the extra facilities that can come with an apartment – there's an entertainment suite including private dining room and catering kitchen, a 14-person screening room with adjacent games room, spa, gym, residents lounge, communal roof garden and much more. While the prices in this iconic and award-winning development aren't exactly competitive, the development is a good example of how the future of London living could look – buying enough square feet for day-to-day living, and using communal space when the need for more space arises."