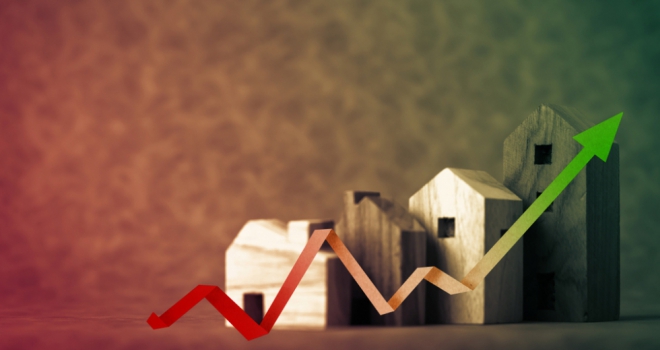 New data released by home insurer, MORE TH>N, has shown that the real cost of running an average-sized home in the UK has risen dramatically over the last year for both renters and homeowners.
The CORAH (Cost of Running a Home) report is in its third year and has revealed this time round that homeowners are paying on average £21,403 a year to run their homes versus £20,342 for renters.
The report, which takes into account everything from mortgage or rental costs right down to the price of garden maintenance, reveals that nearly half of all household income is spent running the home, and owning a three-bedroom home in the UK now has the annual running cost of £1,783.57 per month.
For renters, residing in the average home comes in just £1,060.40 cheaper at £20,342.55 per year, or £1,695.20 per month.
Compared to 2017, this is a £3,206 increase in running costs for homeowners, which equates to an extra £267 per month. For renters this is a £2,685 increase since 2017 and sees them paying out an extra £224 per month on running a rented home.
For a household where two adults earn the UK national average this means a total of 45% of their joint salary is spent on household bills and a mortgage, or 43% of salaries for those choosing to rent and pay bills.
The MORE TH>N CORAH report was compiled independently and the results show significant variation in the costs of running the same size home in 72 towns across the UK, contrasting the cost of average household bills plus payments for rent or a mortgage.
For the third year running, London's Westminster remains the most expensive place to rent the average home (£7,044.10 per month) and to own (£12,578.53 per month).
The cheapest places to own a three-bedroom home in the UK are revealed as:
❖ Antrim, Northern Ireland – £1,066 per month
❖ Derry/Londonderry, Ireland – £1,081.65 per month
❖ Lisburn, Northern Ireland – £1,083.18 per month
❖ Neath Port Talbot, Wales – 1,087.42 per month
❖ Omagh, Northern Ireland – £1,097.91 per month
The good news is that those who live in a home with two bedrooms or less saw the total running costs drop by roughly 5% – irrespective of these homes being owned or rented – a sharp contrast to the 15%-18% rise in running costs that three or more bedroom homes have seen since 2017.
Average statistics also mask that for 19 out of the 72 towns surveyed across the country, the total cost of owning and running a home exceeded the national average (Greater London, South East plus Cambridge, Exeter, Aberystwyth, Stratford-upon-Avon, Bournemouth, Bristol and Perth). The pattern was mirrored too by those renting; 21 out of the 72 towns had property more expensive to run than the national average (Greater London, South East, Cambridge, Aberdeen, Edinburgh, Bournemouth, Bristol, York, Exeter, Birmingham and Stratford-upon-Avon).
Renters living in one bedroom flats across the UK paid more for their accommodation and household bills compared to those who had a mortgage – with just a handful of exceptions from the 720 properties analysed (Cromer, Norwich, Redbridge, Richmond, Westminster and Oxford).
Robert Fairs, head of home insurance, MORE TH>N comments; "The report looks at the UK's average homes and the associated costs, and it's evident that the picture has hardly changed over the last three years, with families remaining under pressure with rising costs, resulting in them still spending almost half of their income before paying for other regular necessities such as food, commuting, petrol or insurance.
This means there is little room in the budget for unexpected costs – if something goes wrong within the house, residents have very little money to be able to cover these costs. This highlights the importance of not only having insurance to protect against unexpected losses, but also how staying on top of upkeep in the home is essential to prevent wear and tear and the costs associated with this further down the line."